On average, commuters in Karachi spend anywhere from 1 to 2 hours a day commuting to and from work. Utilize the downtime you have during your daily commute by investing in something that stimulates your brain! Instead of scrolling through your newsfeed or listening to music, opening up a book can be a beneficial way to start your morning (research proves reading improves memory and helps decrease stress!). The Roshni Rides staff, along with the help of our followers on instagram, have compiled a list of the best books to read during your commute this month. Here's what we came up with:
"How It Happened" by Shazaf Fatima Haider
Follower Sahar Syed recommended, "How it Happened" by Shazaf Fatima Haider as a great book to read during ones commute. This romantic and relatable story about arranged marriages in Pakistan will definitely lighten your morning commute! Sahar said this book is, "hilarious. After a routine hectic day, its a definite stress reliever".
"The Time Travelers Wife" by Audrey Niffenegger 
Insta follower @zerrah_ recommends this imaginative and creative novel about an unusual relationship between a woman and man that experiences the effects of time travel. This exciting read will make you wish your commute was longer!
"Alif" by Umaira Ahmed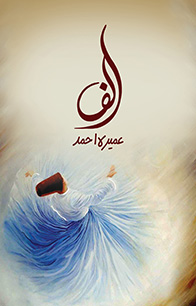 Roshni supporter @umme_khan encourages reading Umaira Ahmed's latest novel, "Alif", about a young boy in a small town in Turkey who frequent writes letters to God. "Alif" will take you on a spiritual journey like no other.
"The Subtle Art of Not Giving a F*ck" by Mark Manson 
Mark Manson's popular book has been all the rave on social media for it's creative title. This novel, which was suggested by Roshni staff member Raheel, is a great source of motivation on how to be comfortable with being different and thinking positively.
"The War of Art" by Steven Pressfield 
Roshni staff, Sarim Rahman, recommends this read for all the creative thinkers out there and says, "it is the go to book for getting yourself to work on the things you want to get done. It's about how resistance hates us when we turn pro".
"Astrophysics for People in a Hurry" by Neil deGrasse Tyson
Roshni staff, Jawad Hyder, highly encourages this interesting read for those individuals that want to understand our purpose on this earth.
This concludes our list of books to read this month!
Have a book that you would recommend? Email us at info@roshnirides.com with your suggestions!